Ottery Food and Families Festival 2021
What's
On
---
2021 - Watch this space, all to be revealed soon.
What's On
Ottery Food and Families Festival 2021
Who's
There
---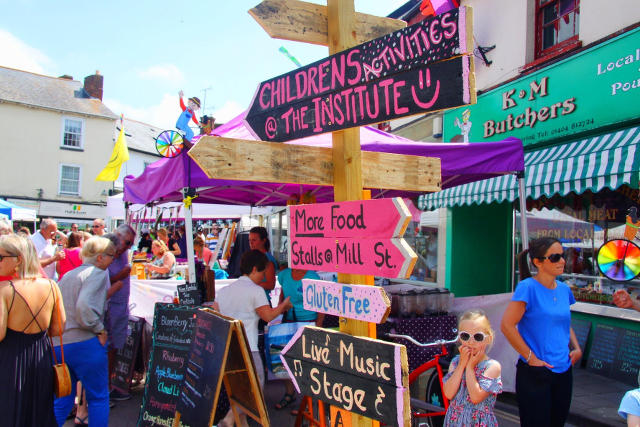 Market Square
Right in the heart of the town!
A really varied and high-quality food & drink market, complimenting the existing town traders' offering. The market runs from 10am till 4.30pm (but remember some will have run out well before the end - so go early to avoid disappointment).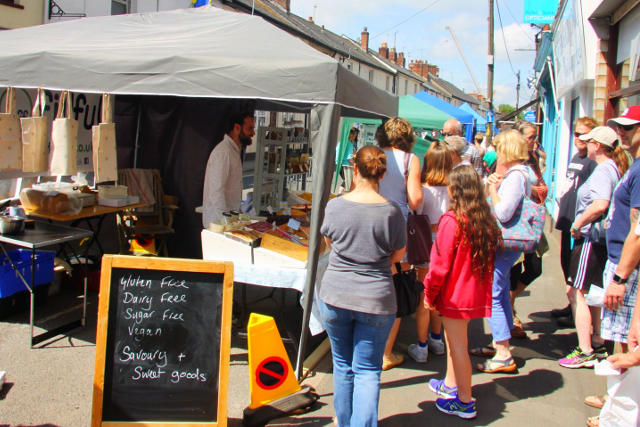 More Market Traders
An extension to the Main market alongside our local shops and traders.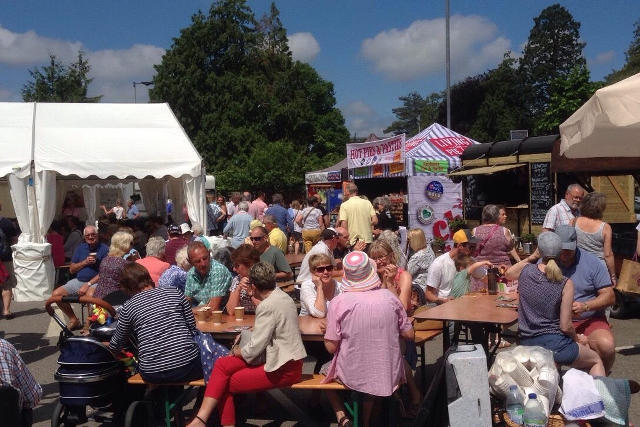 Street Food
Colourful, tasty and exciting!
Enjoy Cookery demonstrations in the Cookery Theatre - followed by a variety of local businesses serving hot food and drinks outside. Around the marquee is also some seating where you can take a rest whilst savouring your purchases.
The Crepe Escape
Sweet and savory crepes, doughnuts
Who's There
Ottery Food and Families Festival 2021
Live
Music
---
Entertainment all day long!
We are delighted that we have received the support of several local groups who have all grasped the opportunity to keep you entertained on the day.
Various local artists and groups will also be entertaining you throughout the day in and around the town centre. Look out for them, especially in Mill Street and outside the library. All are giving voluntarily of their time to add to the atmosphere, so please show your appreciation!
Ottery Silver Band will be playing at the Marquee from 9.30 to 10.00, ahead of the official opening, and will then play again from 11.00 to 11.45 at our open-air Live Music Lounge outside the Town Council Offices.
Entertainment will then continue in the same area from 12.00 till 16.00, with a variety of local artists, including a set by the hugely popular Rhythm of Life Choir, who will be performing between 13.40 and 14.20.
There will be seating provided, so this is a great place to take the weight off your feet while enjoying the music and sampling some of your market purchases.
Performing on stage in the Marquee are YONDER BLUES BOYS, LOS NO BOSS and DJ DICK KURTAINE
Entertainment
Ottery Food and Families Festival 2021
Map Of The
Town
---
Visiting the Town and Festival
Go ahead and enjoy yourselves. Sample the food and drink, join in with the fun, spend a few quid. And remember, the money you spend stays local.
Public Transport
All usual bus services will be running, including the half hourly #4 / 4a buses to and from Exeter and Honiton/Axminster. We recommend this as the most hassle-free travel solution if travelling from these directions.
Parking
Ample parking available, however with an increase in visitor numbers over the festival weekend, it is advisable to give some thought to where you plan to park.
Long-stay - Land of Canaan car park (EDDC) - 150 spaces at £1.50 per day; Small EDDC car park in Brook Street - 30 spaces (often full) at £3.00 per day. Short-stay - Car parking at Sainsbury's is free, but will be busy, and subject to a strongly enforced two hours maximum (dedicated disable parking also available).
Visitors arriving from: North and East are advised to park at Ottery Football Club, and then take the pleasant 5-minute stroll into town; Exeter direction please use overflow parking in Finnimore Industrial Estate, from which the town can easily be reached using the footbridge to the Land of Canaan.
Please note that as the Square will be closed for traffic, there is no through traffic from North Street between 8am and 5pm on the day (except for buses)!
Toilets
There will be public toilets available next to the Marquee, in Sainsbury's, in the Library and in the Institute. All three locations have disabled toilets too!
Emergencies
In the event of an emergency, please stay calm and follow instructions from the Police, Festival Stewards or any other emergency services involved. A qualified First Aider will be patrolling the event.
Map
Ottery Food and Families Festival 2021
Our wonderful
Sponsors
---
Festival bigger and better than ever!
The event is fully planned, organised and run by unpaid volunteers, to whom we owe tremendous gratitude.
The whole team have worked harder than ever this year to bring together a festival which is bigger and better than ever with something for everyone.
Likewise, many thanks to all the advertisers, and our main sponsors listed below. Their contributions and support have significantly helped to make this event possible, and continue to keep it free to attend!
Sponsors
Ottery Food and Families Festival 2021
About
Us
---
The Ottery St. Mary Food & Families Festival is a not-for-profit, free, event, organised by a group of individuals enthusiastic about local food and drink.
Driven by a passion for local food and talent, this event shares with you our wonderful local producers, products and chefs. As a not-for-profit organisation, our key aim is to raise local and regional awareness of Ottery St. Mary as a destination for all things food and drink related, be that buying, eating out, or producing.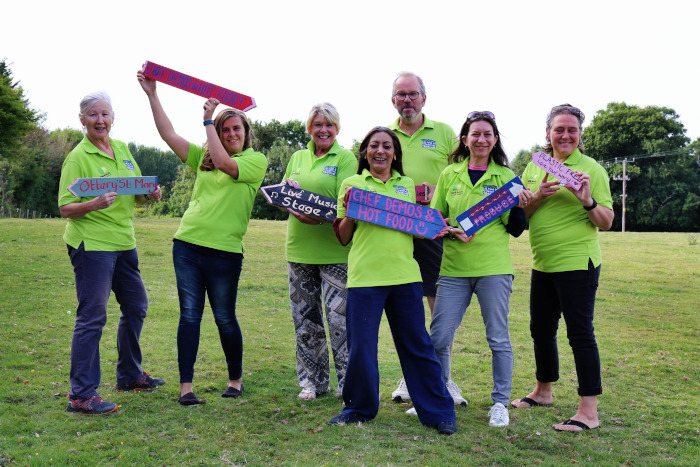 The festival aims to:
1. Provide a great day out. Each year we welcome more people; in 2018 we estimate some 3,000 - 4,000 people joined in with the fantastic fun each day
2. Involve local groups, charities & schools to help raise awareness of good, healthy, locally produced and sourced products, and allow them to raise awareness too, and – in some cases – needed funds.
We have worked as hard as ever to put together an extravagant and interesting programme with fun and interactive events to suit everyone and every taste. One thing for sure is that there will be no shortage of wonderful food and delicious drinks available throughout the day.
Dig in and enjoy!!
Connect with us
We're a social bunch!
You can email us, connect via Facebook, follow us on Twitter and Instagram.
---
Ottery St Mary, East Devon
Town Centre, EX11 1BZ
---
Drop us a line
For more information about how to become a volunteer or committee member, please fill in the form below.
If you are interested in sponsoring the festival, or trading at the festival, we would love to hear from you too!
About & Contact